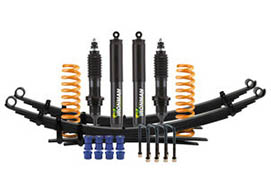 SUSPENSION KITS
Ironman 4×4 offer a complete integrated range of suspension kits, designs which have evolved over 50 ..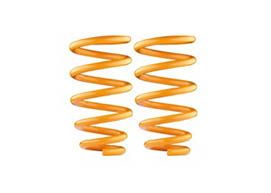 COIL SPRINGS
All Ironman coil springs have been carefully designed to provide a safe, comfortable ride while also ..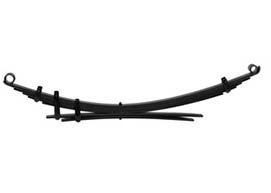 LEAF SPRINGS
Produced from high quality SUP9 steel, providing raised height and available for up to 5 different loa ..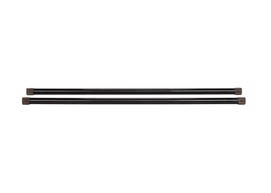 TORSION BARS
Ironman 4×4 torsion bars are thicker than standard torsion bars, have upset forged ends and are pre set t ..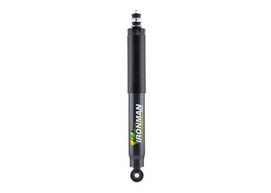 SHOCK ABSORBERS
Ironman 4×4 produces a range of 4×4 shock absorbers to suit a wide range of vehicles, budgets and uses ..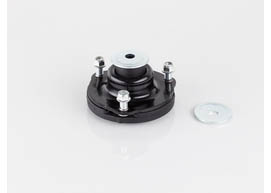 STRUT MOUNTS
Direct replacement for the OEM mounts, contains all mounting hardware.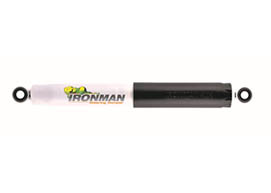 STEERING DAMPERS
Ironman 4×4 steering dampers are designed to vastly improve steering control of your vehicle.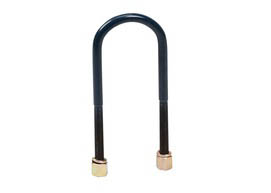 U-BOLTS
Longer and stronger U-Bolts designed to withstand the additional forces of 4WDing and the additiona ..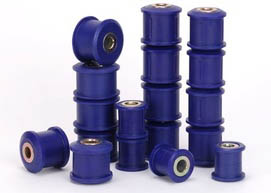 SUSPENSION ARM BUSH KITS
Ironman Polyurethane Bushes feature a unique high density injection moulded polyurethane ..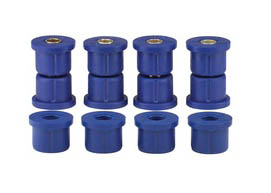 SPRING BUSH KITS
Ironman 4×4 Polyurethane Bushes feature a high density injection moulded polyurethane material, ..
SHACKLES & PINS
Ironman 4×4 Suspension was the first company in the world to recognise the importance of ..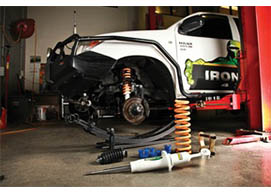 GVM UPGRADES
The usable payload of many 4X4 vehicles today is minimal. Additional basic optional equipment and two o ..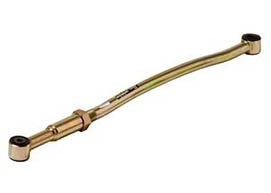 ADJUSTABLE PANHARD RODS
To help relocate the axle laterally after having lifted your solid axle vehicle.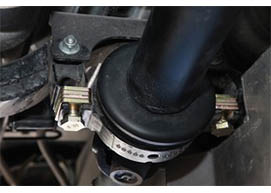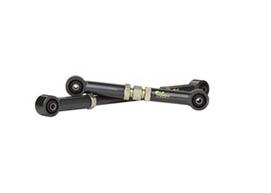 ADJUSTABLE TRAILING ARMS
Trailing arms are some of the most exposed suspension components on a lifted 4×4 and ..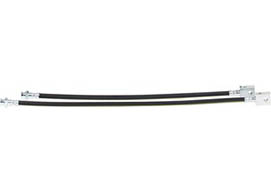 EXTENDED BRAKE HOSE
Longer brake hoses used with suspension lifts over 100mm (4″).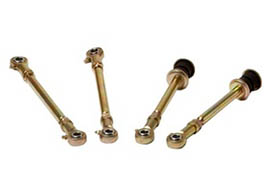 SWAY BAR LINKS
Available for selected vehicles. Produced from thicker steel and incorporate greasable aircraft grade ..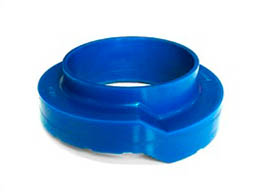 TRIM PACKERS
Produced from high density injection moulded polyurethane, allow fine tuning or larger ..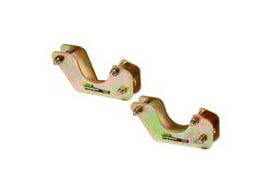 CASTER CORRECTION
aster angle is the backward or forward tilt of the differential steering axis. Positive caster is ..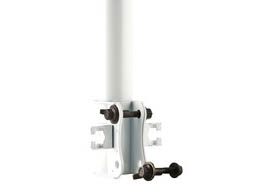 CAMBER CORRECTION
When raising or lowering a vehicle with McPherson Strut suspension, an increase in negative or positive ..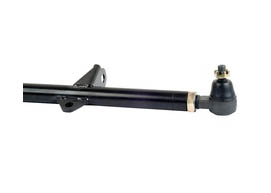 ADJUSTABLE DRAG LINKS
Adjustable drag links are the best and safest way to re-align you steering after a suspension lift. Due ..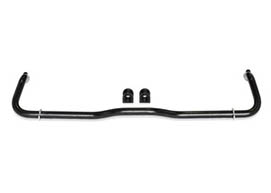 SWAY BARS
Sway bars are designed to maximise tyre contact on the road whilst minimising body roll.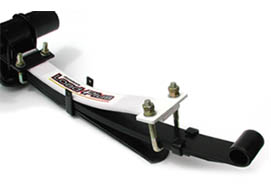 LOAD PLUS
Ironman 4×4 Load Plus is a unique patented suspension system, engineered to dramatically improve ..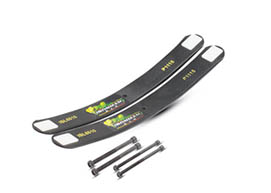 ADD-A-LEAF
A simple, cost effective addition to boost your existing leaf springs.